Fall Festivals Continue!
14-11-14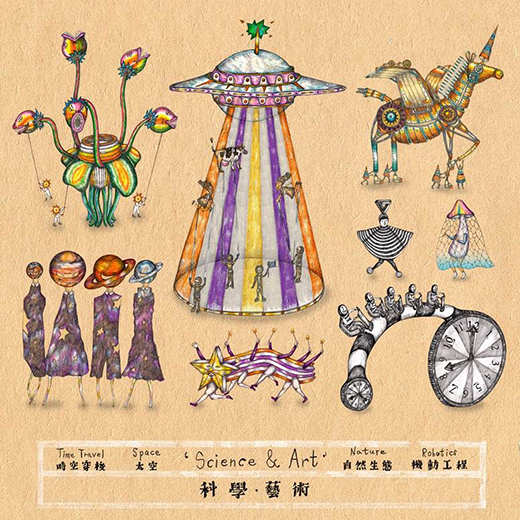 We wrote an article about Octoberfest where we regaled about New Vision Arts Fest and Hong Kong People's Fringe Festival that were happening now but we are continuing the festivus spirit with three more fantastic outdoor events this month. Aren't we lucky?!
This weekend we have Arts in the Park, Mardi Gras. Arts in the Park is an annual free event, sponsored by YAF and Standard Chartered Bank. Originally a one-day event hosted in Stanley named Arts in the Plaza, this annual celebration became a two-day Victoria Park fiesta in 2008 and was renamed Arts in the Park Mardi Gras. It is inspired by international art festivals and carnivals, including the hugely popular Notting Hill Carnival and Rio de Janeiro Carnival. Targeted towards children and families, Arts in the Park has many events that provides kids with a free platform to create and watch art in an outdoor atmosphere. It's on Saturday and Sunday from 10am to 4:30pm. There's even a twilight themed parade this year! (Not the sparkly vampires, but the time of day...)
Next weekend we'll be treated to the third annual Freespace Fest by West Kowloon Arts District. A two day event that brings international and local talent together for an outdoor festival that celebrates community spirit in the open air. Last year's event was rained out a bit, but still carried on. This year's weather forecast is looking up and West Kowloon has brought in some hard hitting acts including music, dance and circus performers. There's even the Hong Kong premiere of MURS, the Spanish smart show. (There is a 150HKD fee to attend MURS- you also need to download the app before attending.)
Finally, the last weekend in November is the music and cultural powerhouse Clockenflap. What started as an indie music fest in Cyberport a few years ago, has now grown to the must see event of the year. On top of all the usual musical events, Clockenflap will now also be hosting a smorgasbord of visual art, cabaret and performance art groups from all over Hong Kong. Early bird tickets for Clockenflap are long gone but you can still book full-price via ticketflap.com
Are you excited for the next three weekends?
Which event will you be attending?
Make sure to share your pics with us on instagram and twitter at #hkeld.
---
Comments
No comment at the moment.
---
Post New Comment