Nominees- Best Ticketing Provider
7-8-15
This was a category chosen by you the readers of HKELD! The ticketing market in Hong Kong has changed drastically over the past few years, including several digital startups and bilingual ticket services that aim to bring the Chinese and English speaking art communities together.
Mass disclaimer: all the photos in these nominee articles are the property of the artists who created these shows and the photographers who took them. We're writing these articles to help inform the public so they can make their decisions on the Heckler ballot. Voting will close September 4th. And don't forget the ceremony on September 7th at Orange Peel!
You can see all the nominees here. You can sign up for your ballot here. And you can sign up for the newsletter here. Newsletter subscribers will be the first ones to receive invites to the party after the nominees!
Started as a service for selling Clockenflap tickets it now sells hundreds of tickets a day for events all over Hong Kong. It's so much more than music! They also have theatre, comedy and performance art pieces up currently. Ticketflap offers a lot of services that the other ticketing places don't: door service, email and promotion services about your event, and many different payment options like JCB and Union Pay that are great for HK audience members. And they recently rolled out an Octopus payment service!
Eventbrite is an US based company that was one of the first to bring online ticketing to HK. It's extremely user friendly from both a producer and audience perspective. You can easily edit and add things onto the event and upload photos and videos onto the event. Eventbrite is a really great option for free events as they don't charge a fee for set up or to ticket users and offer the same upload options/social media integration into the event.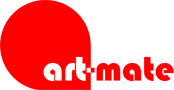 Art Mate is a bilingual online ticketing company that mainly serves the Chinese art community and audience. They also have mailing list with thousands of users that they'll send out information about your event to. They'll even translate your info- so you can reach out to different audiences. All sounds good right?
TicketingOver was started as a bilingual online ticketing service for small independent artists in Hong Kong. Similar to Eventbrite, you upload your event onto the website through a backend system and can monitor your ticket sales. "We're all about the word NO. NO set-up charges. NO hidden costs to you as event organizer. NO hidden costs to your customers. NO exclusivity required. NO minimum commitment period." No exclusivity means you can use TicketingOver on top of selling your tickets through a traditional method like Urbtix.
Established since the eighties, HK Ticketing was one of the first ticketing providers in Hong Kong to have a website and allow credit card payments. With several locations all over Hong Kong, including the Fringe Club, they're known for having a fast acting customer service team.
---
Comments
No comment at the moment.
---
Post New Comment